Description

Projection alarm clock with multi function
180 °adjustable projector with 4 brightness levels, high, medium, low or off
6 inch LED screen with adjustable brightness in three levels between high, low or off
Two alarms, 7 different ringtones, 6 volume levels.
Please note that this projection alarm clock must be pluged in.
Dual alarms
You can set two separate alarms, so you and you family member can get up at different times depending on daily routine.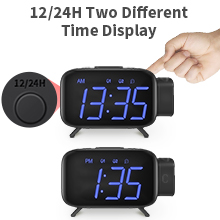 2 time format
Just press the button and choose the time format from 12 / 24h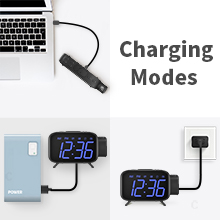 USB Charging
With USB charging cable, it can be charged in various ways, such as with computer, powerbank or charging adapter.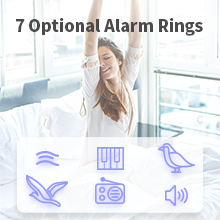 7 alarm tones
Can select 7 different ringtones – waves, piano, nightingale song, beep, seagull song and FM radio.
Snooze function
Snooze function every 10 minutes with up to 3 repetitions, so you don't sleep too much.