Description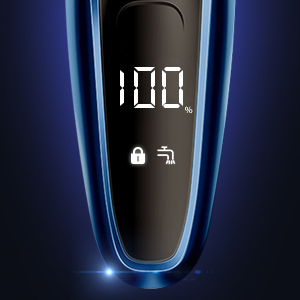 Multi-reminder
Battery reminder
When the product is in operation, the remaining usage time is shown on the display.
Cleaning reminder
A small "faucet" icon will appear on the LCD to remind you to clean the product.
Travel lock
To avoid accidental power on, press the button 3 seconds to lock/unlock. This is very convenient, especially when traveling.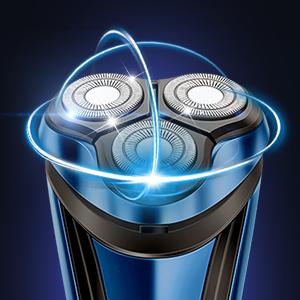 3D shaving head
Adapts to the skin, perfectly fits the face and neck, brings cleaner shave.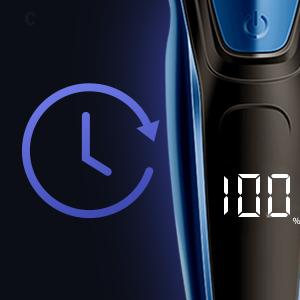 Powerful battery
You get at least 90-120 minutes of battery life, more than 30 shaves with 90 minutes of charging. Therefore, the shaver is suitable for travel, business trips or daily use.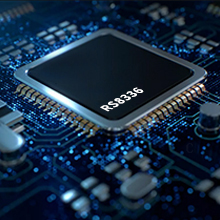 Avoid pinching the beard
Built-in smart chip can detect the condition of the battery. When the battery is low, the motor speed of the shaver can stabilize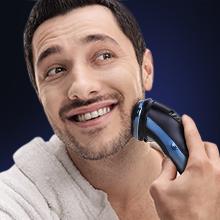 Comfortable shaver
Choose the most suitable shaving mode for your skin. The shaver can be used dry or with gel or foam to avoid skin irritation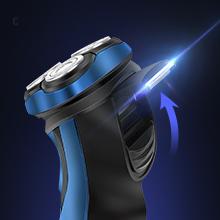 Pop-up trimmer
Pop-up trimmer allows you to easily shave the mustache and trim the beard shape to create a perfect face shape.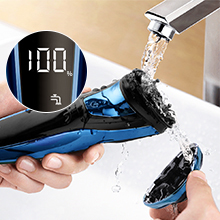 IPX7 waterproof
This shaver is waterproof, the whole body is waterproof and washable