Interchangeable tourmaline ceramic barrels - 6 different sizes included 0.35-0.7inch、0.75inch、0.75-1inch、0.98 inch、1inch、1.25inch. These different sizes of curling wand offer a variety of options for your hair styling to meet your changing styling needs.
LCD Display & Adjustable Temperature - The temperature of the curling iron can be clearly seen through the LCD display and you can also press the button "+" or "-" to change the temperature you like.
30's rapid heating and 60 minutes auto-off function - Tourmaline ceramic barrels can conduct heat evenly and quickly, saving you time waiting for heating(PS: If the maximum temperature is only 230 °C,please press the button "+" and "-" simultaneously to switch temperature display from "℃" to "℉" : 80-230℃ & 176-450℉). 60min auto-off function can prevent you from forgetting the safety hazard caused by shutdown after use, and protect your safety.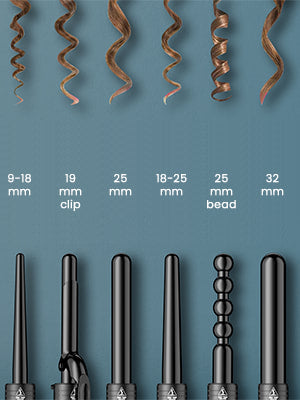 Different Texture Curls
1.25in for large, voluminous waves
0.98in bead for bouncy & spiral curls
0.98in for tight, large waves
0.74-0.98in for all defined curls or waves
0.74in for tight, springy curls
0.35-0.7in for springy spiral curls
NOTE: This curling wand set suit for dry hair.
Safety Insulation Glove Protection​
ELEHOT curling wand 6 in 1 has the uniform heat distribution technology which can avoid local damage caused effectively by local overheating of the iron and maintain the vitality of the hair.
Note: Please wear protective gloves and be careful of the heat zone.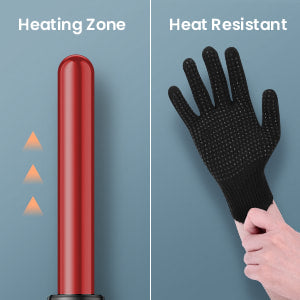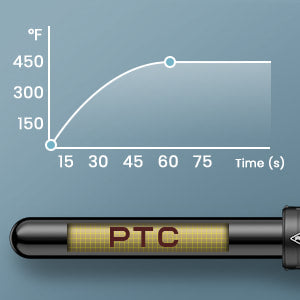 Professional Heating Equipment
PTC ceramic heating technology, rapid heating in 30s, no hair damage, temperature settings between 150℉/75℃ and 450℉/230℃.
NOTE: This curling wand set does not have cool tip.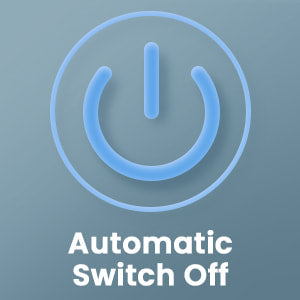 Automatic Off Protection
For added security, the curling iron will automatically turn off if not used for 60 minutes, thus avoiding to leave it switched on for a long time.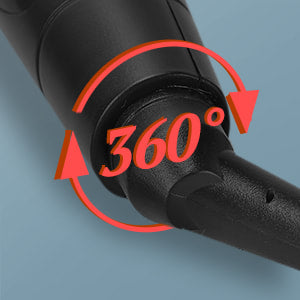 360 ° rotatable
​360° rotation of the cord allows you to curl your hair without interference